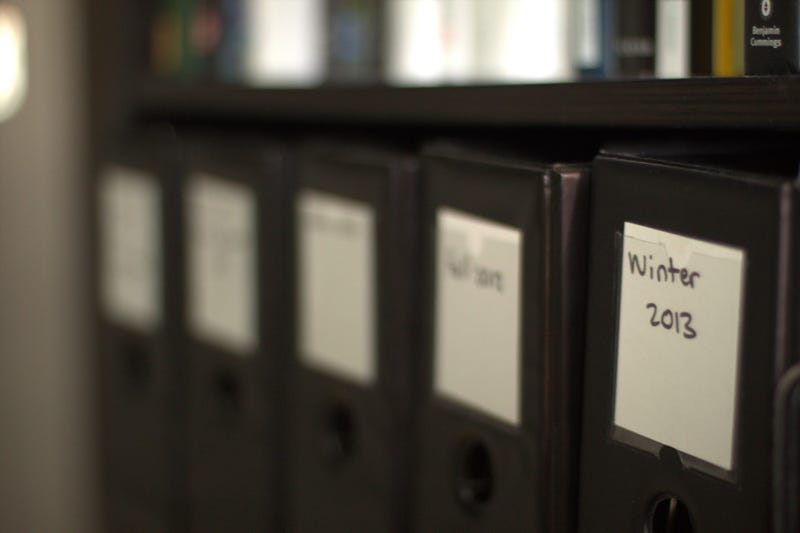 Just under 4 years of my life stuck in 5 binders.
It might just be for school related things; assignments, notes, exams and the usual fare. The emotions associated with all of that however, all the experiences, all the late nights studying (okay, sometimes we didn't study) and in general the kinds of things that make your post-secondary experience quite spectacular.
Struck me as amazing that a large chunk of my adult life came from and now resides in those binders. You might not be able to read those notes and gain insight into my mind.
Only I could do that, only I really know what this photo will ever mean. Kinda amazing.
So I propose this to you fellow ladies and gentlemen, what single photo means something to you?