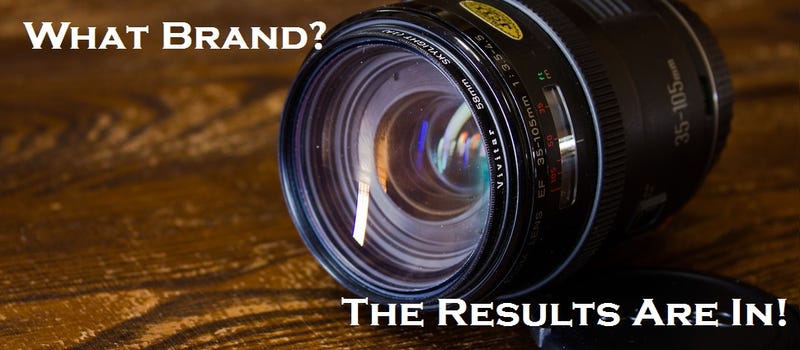 So here we have it. As everyone responded to this post, I tallied up the brands.
I only counted cameras that you guys say you still use. I didn't count past brands. If you responded with something along the lines of "Nikon for film, Canon for digital," I tallied one up in both columns.
So, here it is, as they stand at 10:30 CST (CDT? I can't remember this stuff):
1 Vote:

Leica
Pentax
Panasonic
Olympus
That one comedian who submitted Steyr (Firearm Company)

2 Votes:

Which brings us down to the big two: Canon and Nikon.
Nikon: 11 Votes
Canon: 12 Votes
So what do you know; we're actually pretty cultured.
Note that I did not say any brand was better than another this is simply a result of a poll posted and responded to publicly. You can dispute the results or start a flame war, though that's not going to do anything, minus making me press the little grey "x" next to your comment. Play nice.