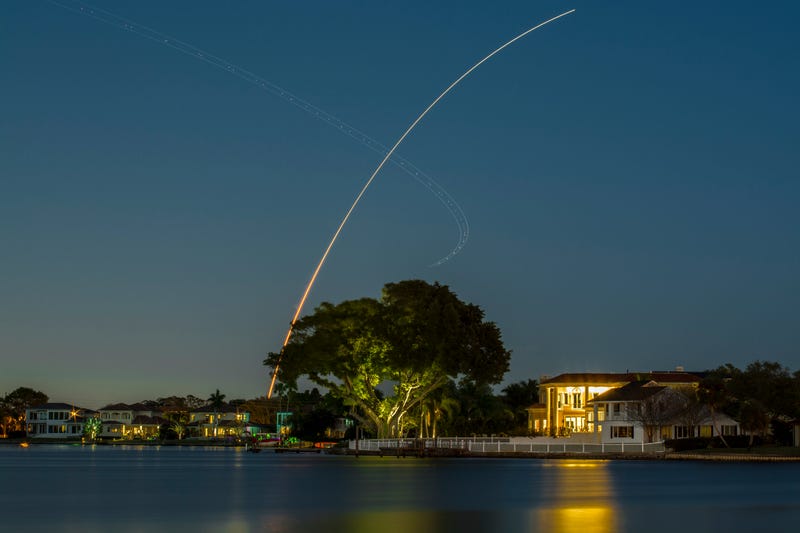 Tonight there was yet another rocket launch, but this one has a fun story. And I take full credit for getting it on broadcast on television. Or at least that's what I'll tell myself.
Today was not SpaceX, but ULA sending up a Delta IV to put the WGS-9 satellite in orbit for the Air Force. The launch was supposed to happen at 7:44pm, just minutes after sundown. This presents issues in doing a long exposure shot. I threw three different ND filters on my Nikkor 50mm and dialed the lens to f/16. The plan was to do two minutes worth of of 5 to 10 second exposures and to stack them. Thankfully, there was a technical delay of about 40 minutes, so I could take off the filters and do it one shot.
There was still too much ambient light to really let the star trails look strong, but I got something cooler. A plane approaching for landing at the St. Petersburg/Clearwater airport swooped through the shot. This coupled with perfect visibility made this one come out really great.
Oh, the TV thing... Today was also the 12 Hours Of Sebring. Though the track is a further to the south, it is inland a bit. As the crow flies, it's closer to Cape Canaveral than I am. Earlier in the day, I tweeted this to the race folks:
And then this happened: