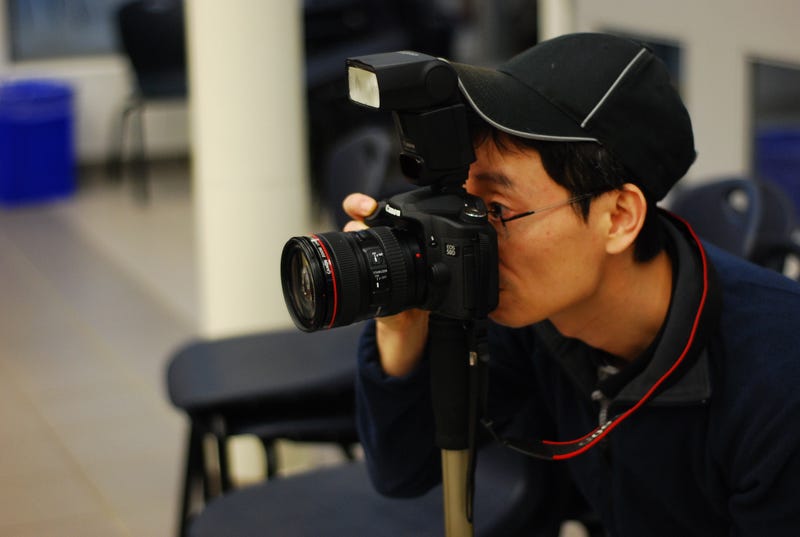 As a person who's awkward on the inside, it's really hard for me to go up to people and take pictures of them just because they seem interesting. The pics are often not close enough, are blurry, or are just over/under exposed. Sometimes though, things can turn out great. Yes, I'm taking metacandids.
Another Hong Kong shot.
Some guy at an art competition I volunteered at (yes, as a photographer)
It would be a blurry mess if I got closer with the X100.
Anyway that's my dump for today. Show us your candids!