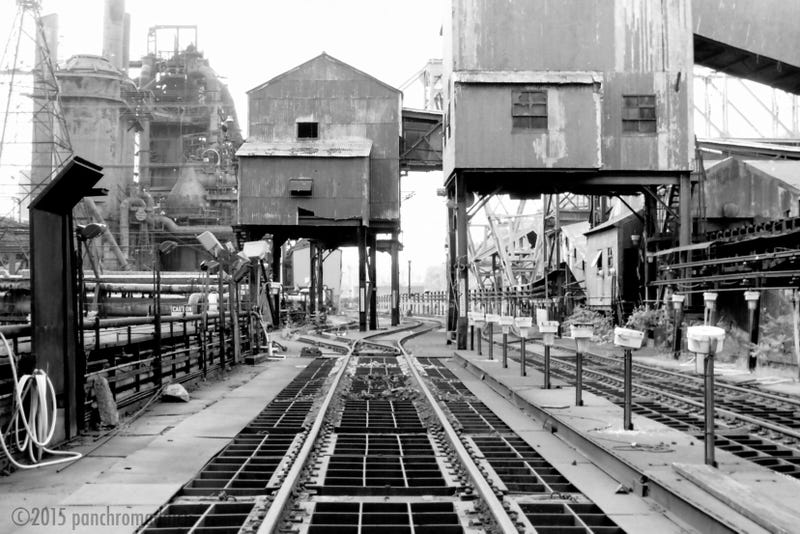 It's the afternoon and that means it's time for another daily photo! Today's is another shot from a recent weekend at an abandoned steel mill. This area, located alongside the blast furnaces, is an unloading zone for coke. A train loaded with coke would park here on top of the grates, open the doors on the bottom of its cars, and dump its load through the openings into bins below. The coke was then picked up in giant hoppers and carried to the top of the blast furnace, where it was burned to create an intensely hot fire used for melting iron to make steel. Coke, a fuel derived from coal, is used in steelmaking due to the extremely high heat required to process the raw materials.
Standing out here was a bit risky- not only did it leave me exposed to security, but there were also iron pellets lying around everywhere. About the size of jelly beans, stepping on these balls of metal was like unexpectedly stepping on ice.
Camera: Pentax K1000SE

Lens: Tokina 19-35mm

Film: Kodak T-Max 100

More daily photos on my Flickr and Instagram pages.