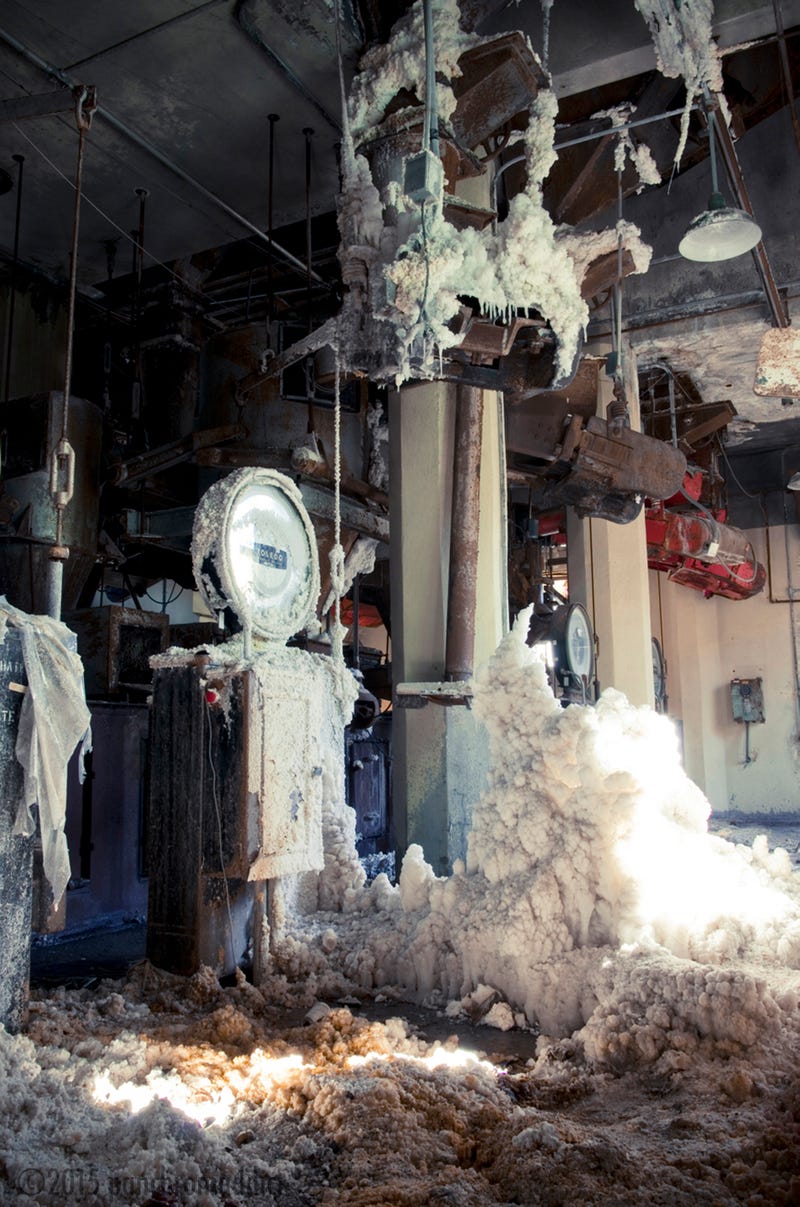 Boric Acid Blowout
Found in a glass factory, this was quite the impressive mess. It's a giant pile of boric acid, engulfing several otherwise pristine Toledo scales. This is in the ground floor of a storage silo for raw glassmaking materials. Apparently when the factory closed in 1983 there was a small leak in the boric acid bin, which over the years slowly sifted out to form the mess photographed above. What's the boric acid used for? When heated it turns into boron trioxide, which is used in the production of borosilicate glass. Borosilicate glass is used in high-temperature applications such as glass bakeware (like Pyrex), which this factory made plenty of in its heyday.
Fortunately there's no immediate health hazard from boric acid unless ingested, so I was free to linger in this room and take photos. It took me quite a while to get a decent shot in here- the brilliant white of the boric acid lit by sunshine contrasted harshly with the darkness of the room, and it was extremely difficult to properly capture one without overexposing or underexposing the other.
Camera: Pentax K5
Lens: Tamron 18-250mm
Focal Length: 21mm
F-stop: F/16
Exposure Time: 1/2 second
Bonus shot from the other side of the room:
More daily photos on my Flickr and Instagram pages.