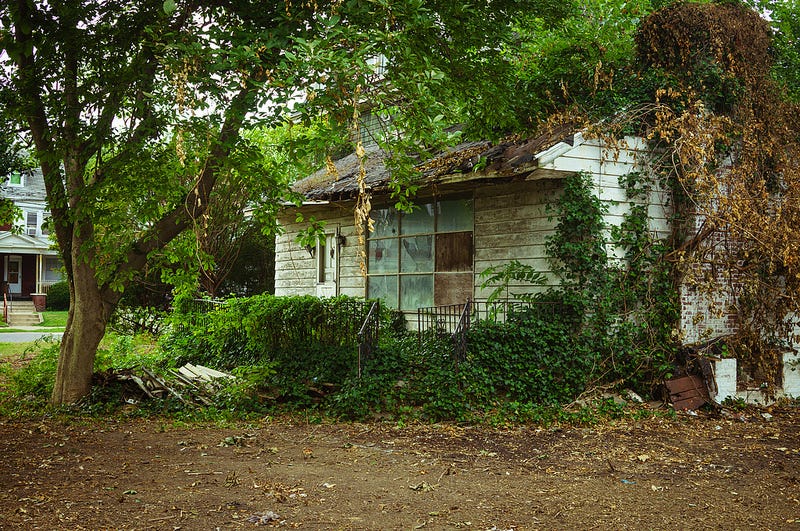 I work in a not-so-nice area with lots and lots of abandoned buildings. This is one that we now own (slated for demolition sometime before the year's end). I haven't yet gone inside.
There is a mid-90's Buick LeSabre (I think) in the garage:
Shooting at the Baltimore Grand Prix this weekend, so I should have something a bit more interesting (though not fitting with the theme) to share later this week.